Vision
A connected and enabled ecosystem
In today's world, resiliency is more important than ever. That's why three U.S. Department of Commerce agencies, the Economic Development Administration (EDA), the National Institute of Standards and Technology (NIST), and the First Responder Network Authority (FirstNet Authority) have selected a public-private partnership to establish and run a nationwide public safety network to address the most pressing disaster Response and Resiliency (R2) challenges.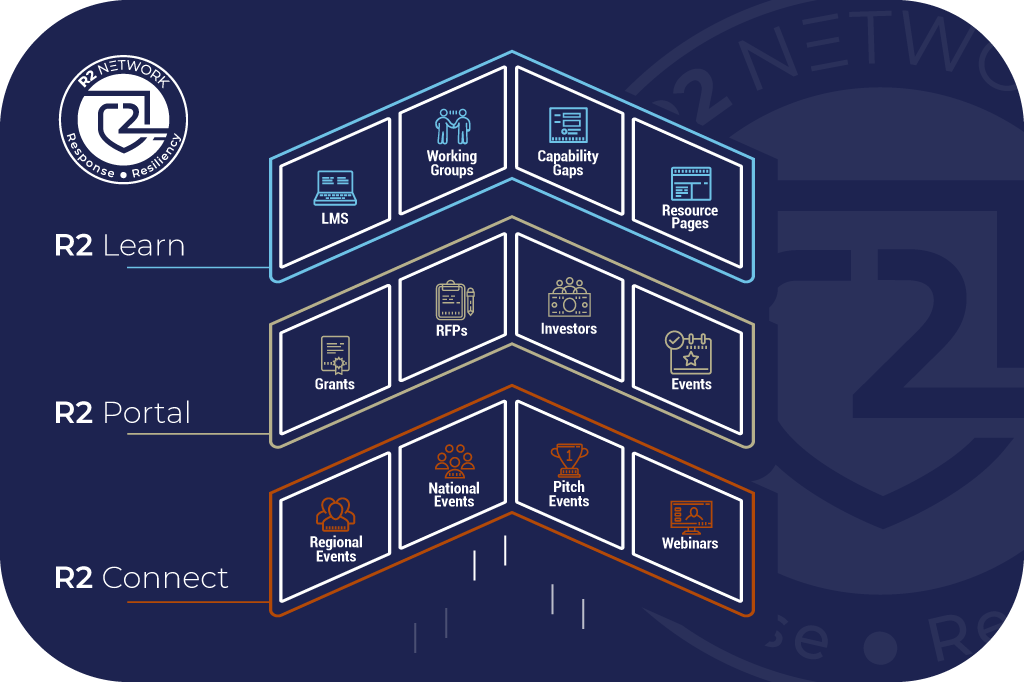 What is the R2 Network?
The R2 Network is a free-to-use, self-sustaining platform that serves the entire public safety community. It brings the industry together for a common goal – to support innovators and agencies in empowering first responders with the resources they need to stay safe while protecting their communities.
Built by industry experts, this platform enables the creation of a strategic nationwide network of organizations working to address disaster response and resiliency (R2) challenges with transformative technologies and public safety solutions.
R2 Learn

Resources to educate entrepreneurs and public safety on the unique challenges and opportunities of the public safety markets.

R2 Portal

An online solution innovators and departments can use to source, vet and commercialize or deploy new technology.

R2 Connect

In-person and virtual events to bring together the community to share, learn and adopt best practices and new technology.
This R2 website was prepared by the R2 Network, a public-private partnership consisting of RapidSOS, Responder Corp, WFCA, and OPCD using Federal funds from ED20HDQ0200001 awarded by the U.S. Economic Development Administration, the National Institutes of Standards and Technology, and the First Responder Network Authority, U.S. Department of Commerce. The statements, findings, conclusions, and recommendations are those of the author(s) and do not necessarily reflect the views of the EDA, FRNA, NIST or the U.S. Department of Commerce.
Strategy
Building the R2 Network
The R2 Network is backed by public-private partnerships with equal representation from critical stakeholders within the public safety innovation ecosystem. With the State of New Hampshire serving as a key strategic partner and collaborator, our diverse team will form a national, free-to-use and self-sustaining platform. Together, serving one common goal, this partnership will support innovators and agencies in empowering first responders with the tools and technologies they need to stay safe and protect our communities.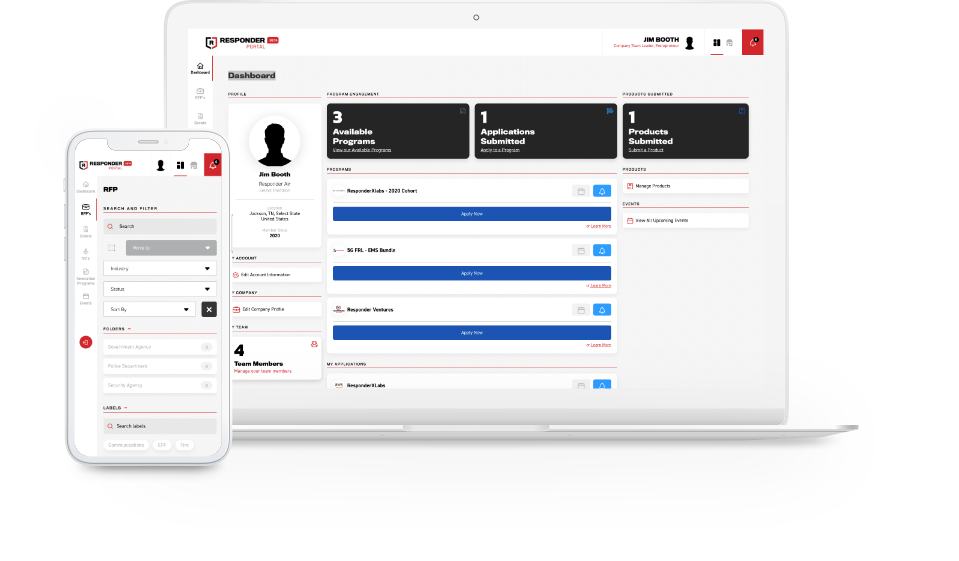 Resources To
Empower Public Safety Agencies will focus on creating public safety solutions that help identify technology gaps, source and vet solutions and secure funding to procure and deploy solutions for public safety agencies.

Enable Innovators and Entrepreneurs include helping entrepreneurs raise capital, receive critical product feedback, secure pilots and optimize and promote their solution for mission critical needs.

Connect Two Communities will consist of accessible and relevant in-person experiences and online resources that are intuitive and available to overcome the hyper fragmented marketplace.

Expand the Public Safety Network will utilize R2 resources to build on existing industry networks to connect with investors and entrepreneurs that have historically not engaged with the public safety market.
Solution
R2 Network – Built by the industry, for the industry.
Our Public-Private Partnership
First
Responders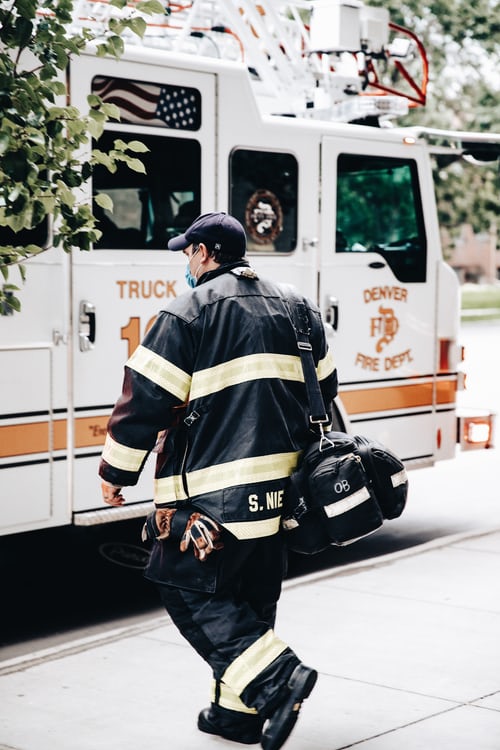 Find new technology for your department
Entre
preneurs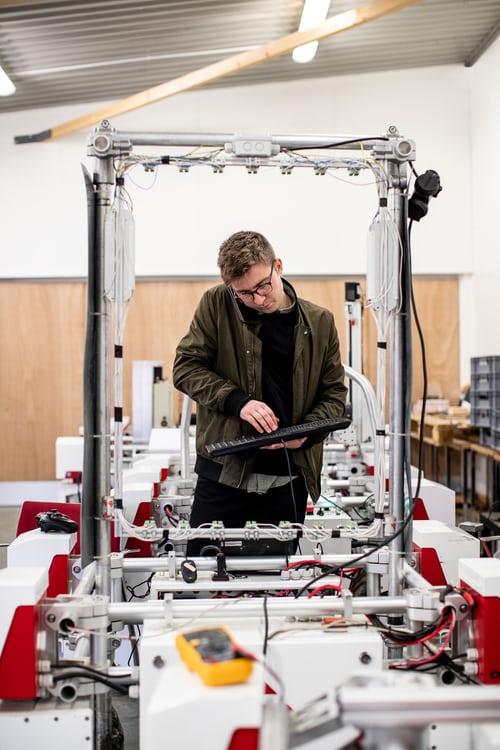 Resources to help you build and grow
Industry
Stakeholders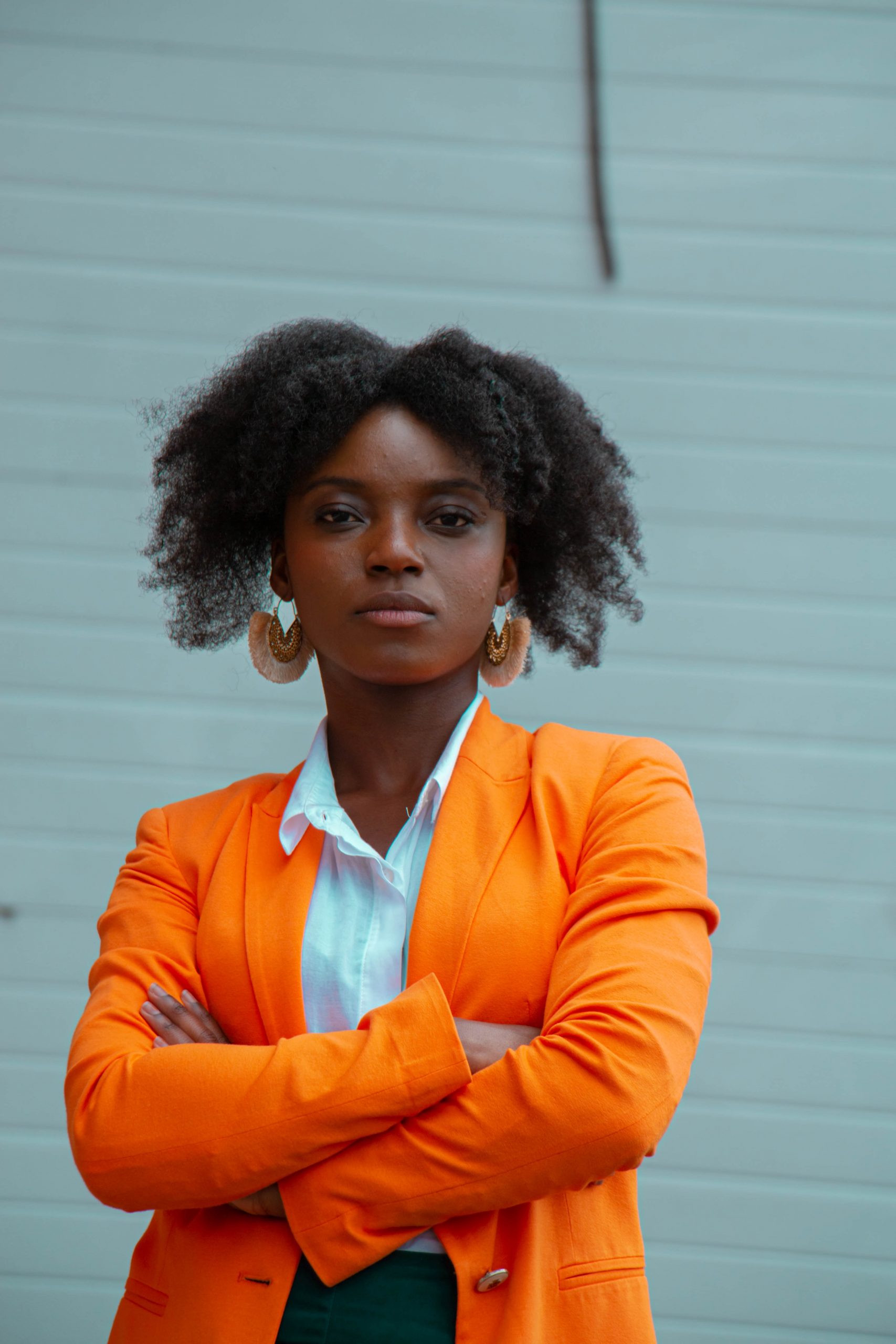 Partnership opportunities for innovation